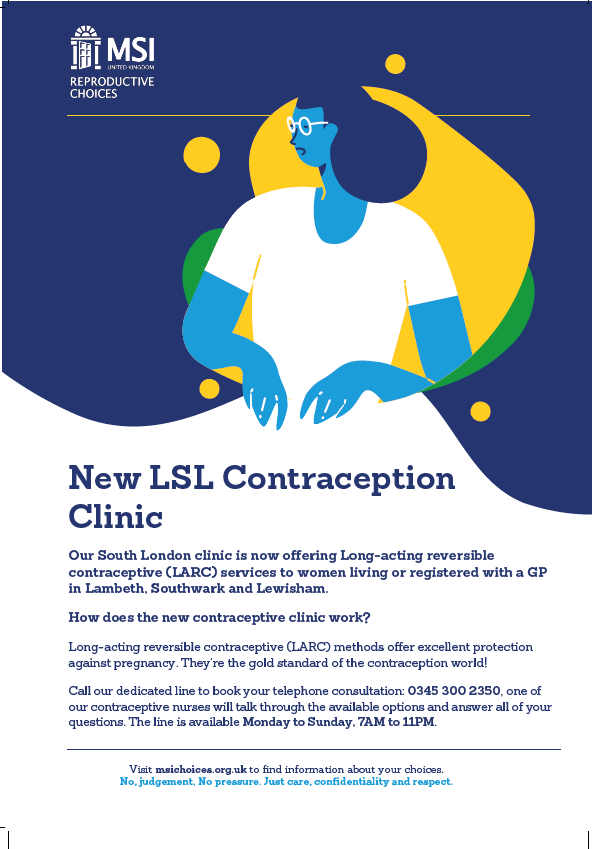 (LARC) Long-acting Reversible Contraceptive Services
How it works?
LARC services will be delivered from MSI Reproductive Choices' Brixton Clinic, at: Raleigh Gardens, 1a Brixton Hill, Brixton, London SW2 1AB
This clinic will be offering IUD/IUS removal, IUD/IUS fitting, implant removal and implant fitting.
Patients do not need a GP referral to access our LARC service. They can call 0345 300 2350, Monday to Sunday 7a.m. – 11p.m. to book in for treatment.
Women will be offered a telephone consultation in the first instance; this will be conducted by a trained call centre (OneCall) colleague. The woman will be talked through the available options and then booked for a removal/fitting appointment based around her expected menstruation dates.
For more information please access: https://www.msichoices.org.uk/other-services/long-acting-reversible-contraception/